Look at this stuff? Isn't it neat? Wouldn't you think my collection's complete? …
Well, according to Biggest Loser trainer and gym owner, Kim Lyons, my collection's getting there after taking a tour of her home kitchen, and since ordering, all of her top-ten must haves.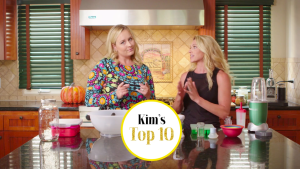 And yes, she's certainly got gadgets and gismos aplenty (and a whole lot of experience in the healthy eating world!).
If you haven't seen "I Can, I Will, I DO"'s third episode yet, good news! It's not too late:
I've gotten a lot of "asks" about where people can get these healthy, happy and, yes, dishwasher-friendly "top-ten" tools SO, have teamed up with my friends at Amazon.com to save the day and link you away.
1. Blender.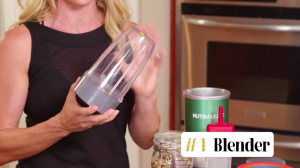 NutriBullet 12-Piece High-Speed Blender/Mixer System
2. Popsicle Mold.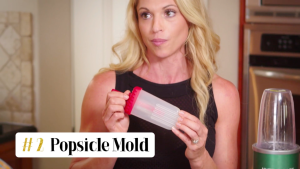 Popsicle Molds Ice Pop Molds, Set of 6, Green
3. Portion Control Bowls.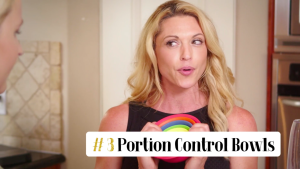 Good Cook Silicone Prep Measuring Bowls, Nesting Set of 5
4. Dressing To Go.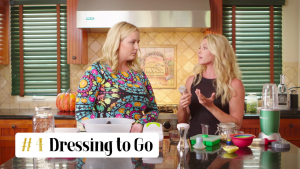 Circleware Vintage Mini Olive Oil and Vinegar Glass Dispenser Bottles with Glass Handles and Hermetic Locking Lid,7 Ounce Each, Limited Edition Glassware Serveware
5. Mini Measuring Cups.
OXO Good Grips 7-Piece Nesting Measuring Beaker Set, Multicolored
6. Silicon Ice Tray.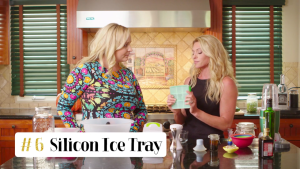 Kuuk Silicone Ice Cube Tray (Twin Pack) Blue and Green
7. "Veggetti".
Veggetti Spiral Vegetable Slicer, Makes Veggie Pasta
8. Veggie Dicer.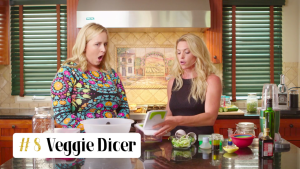 Freshware KT-402 4-in-1 Onion Chopper, Vegetable Slicer, Fruit and Cheese Cutter Container with Storage Lid
9. OXO Salad Chopper.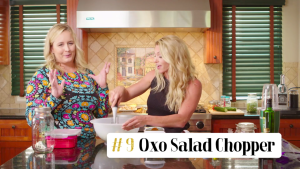 OXO Good Grips Salad Chopper and Bowl
10. Mason Jar Salad.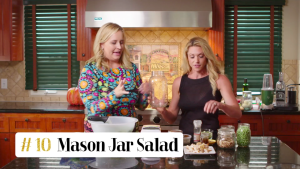 Ball Wide Mouth Half Gallon 64 Oz Jars with Lids and Bands, Set of 6
I can't wait to hear (and hopefully see!) everyone dicing, dishing, mixing and measuring once their "Prime" shipments arrive! As always, please hashtag you using them with #icaniwillido.
XO,
Alex