Oh new year how you've "welcomed" yourself in with a bang!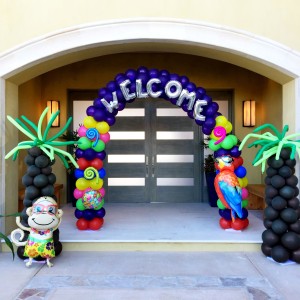 On December 31st, as I was staring out over our balcony watching the perfectly timed midnight fireworks snap, crackle and sparkle in the sky, I made sure to whisper to the universe that I was ready for a little 2016 transformation.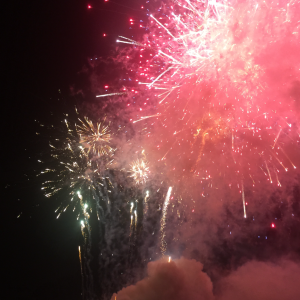 And boy, were its (is the universe an "it"?) ears wide open!
Week one to two of this "new year, new me" brought listing my home (aka countless daily showings), buying another (Home Depot here we come!), having the house I grew up in sell (bittersweet), two immediate family members announcing their engagements (ring a ding ding x3!), mom breaking her wrist (ouch!), new car being t-boned (lovely), and then to really top it all off, officially leaving my non-"I Can, I Will, I DO!" job (n/c – "no comment" – other than the best is yet to come!!).
Whew!
All this while performing my weekly juggling act of working out, wedding planning, attempted healthy eating (thank goodness for Freshology!) and, oh yes, turning 26.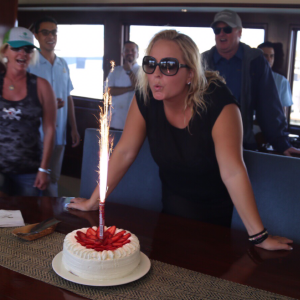 Happy birthday to me!!
There have been all too many times that I've begged for a ginormous life "pause" button to appear or, even better, have a fortune cookie assure me that everything will be alright.
Does that mean I get to order Chinese food delivery to check? Probably not. Can you just Grub Hub a fortune cookie? If so, will do.
Change is scary, and I'm the first to tell you I'm not amazing with my new laundry list of chaos, but I also have to believe that without a dose (or twelve) of insanity, life isn't really "living", and I certainly know without it I'll never become the "me" I want to be.
So with that, I've woken up today on this third week of January and decided my recent one step back is now ready for a hundred leaps forward. Bring it on 26 and 2016 … I can take it, will grow from it and I do know that, at least for the most part, all that's come barreling my way will be for the best.
My life feels a bit like paint balling with no protection, lots of color bursting at me leaving an adrenaline rush and some instant bruising. But now my helmet's on and I'm ready to play!
One of my bestie bridesmaids looked at me this weekend and said, "COME ON 'POW'" (my nickname) "take the leap!" In this instance she was speaking literally, as we were jumping off a boat into the ocean, but it was quickly followed up with a, "YOU CAN YOU WILL YOU DO".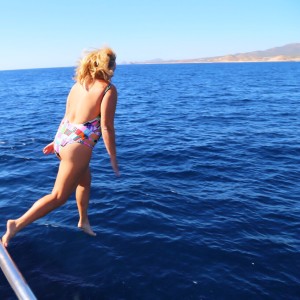 This blog has turned into something so much bigger than I ever could have imagined. Its what keeps me fighting, accountable, and always hungry for more (metaphorically speaking of course, my calorie counting does not allow for an actual increase in hunger).
So, universe, I can't believe I'm saying this after the two weeks that I've just had, but THANK YOU. Thank you for waking me up, surprising me with new paths, and letting me learn for myself, that it's okay when things are not going perfectly your way.
"Obla di obla da, life goes on! Bra!" (I'm going to assume that this lyric was meant to be a surfer-like "bra"/friend, or else this song is instantly awkward and non-relevant) "la la how the life goes on!".
XO,
Alex