Merrrry Christmas! Here's to ho ho ho-ping the celebrating hasn't increased your pant size too too much.
Lucky for me that wasn't an option as I just returned from a week long bootcamping with my M.O.B. and M.O.H. (mother of the bride and maid of honor) at The Ranch Live Oak Malibu.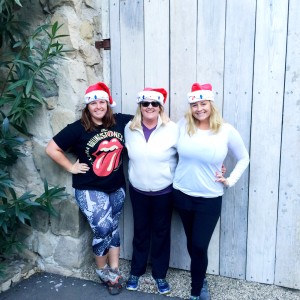 We decided this year we'd ditch the eggnog (and eggs all together) for a vegan, gluten free and – to take it one notch further – plant-based adventure to hike our pre-new year's resolutions up a notch.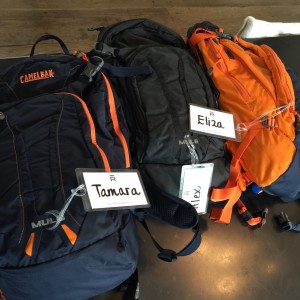 From the moment you arrive on the perfectly positioned hilltop campus, you are "inclined", literally, to worry about the steep slope that stares at you when headed from your room to just about everywhere else you need to go.
I knew we'd be hiking, but I didn't think to breakfast!
Beyond that, you're instantly faced with the worst detox of all – a "no service" flashing cellphone and Wi-Fi that's nowhere to be found.
That's when it hits you; you're officially off the grid – which I must say is a fabulous change of pace from most week-before-Christmases.
Watches were replaced by leather wristbands and our only form of communication became via walky-talky.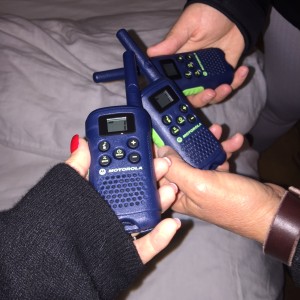 Each morning began before sunrise with soft chimes (peaceful in theory unless you're me, whose a complete zombie and – poor chimer – required the melodious tings to quickly transition to progressively louder knocks and several shrieking "AAAALEX!!!!"es to get me out of bed).
Once I finally decided to remove myself from my cozy REM state, I'd model my REI finest and trudge to a stretch room to prep my fearful joints for all that was to come.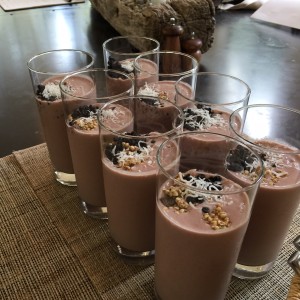 From downward dogs and child poses came a kale and berry smoothie (calorie conscious of course), foot tape, camelback fill-up, pats on the back, and a service-less selfie or twelve (how could you not?!). Then we were on our way to whatever mountain was assigned to us to conquer that day. "Ummmm is that the top?" was a reoccurring question and theme.
The peaks all seemed impossibly high until after four and a half hours of hill meandering, when we suddenly discovered there wasn't a higher step to take. WE HAD MADE IT!
Of course we got a mid-day snack break mid-hike (consisting of a pear or five almonds and a pinch of salt). None of these are over or under exaggerations by the way.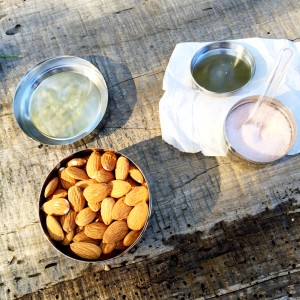 Once we thought we had truly "peaked" we were shuttled back to a veggie-themed lite lunch, two interval classes, a sports massage and a sunset yoga sesh.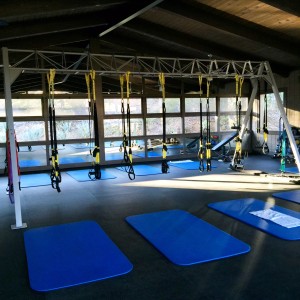 Each night's dinner could not come soon enough, and was always a beyond-impressive take on an American classic – substituted by garbanzo beans, coconut meat, sesame seeds and kelp.
My personal favorite was the "burrito bowl" with endive chips to scoop!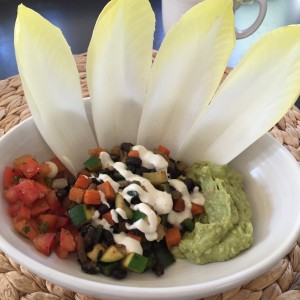 As the week carried on, my smile inexplicably grew larger and larger. It came without caffeine, it came without dairy it came without champagne, sugar or sushi – that was a Grinch reference by the way.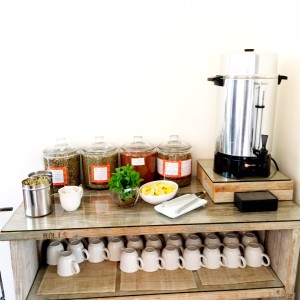 Really though, it was marveling that I felt so wonderfully wonderful without any of my "favorites" in my system.
The answer is I simply don't NEED all my go to's and my body was actually THANKING me for their removal.
By the end of the week I was six pounds lighter (really four as I'd started my original weigh-in two pounds heavier than where I thought I was) and ten and a half overall inches trimmer.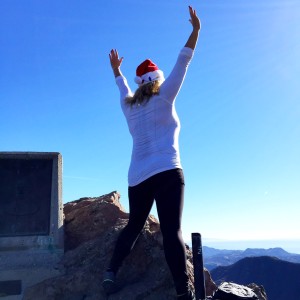 Beyond that I was hit by a much needed holiday re-start button – and although I may not be able to maintain it perfectly – I am definitely inspired to try.
Fruit and vegetables will play a larger roll in my refrigerator, my meat will be organic and I'm going to try to un-dairy myself as much as possible as well.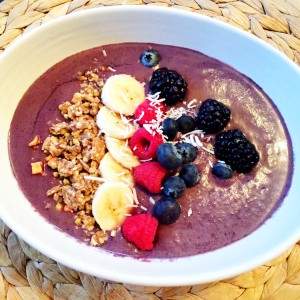 Now that I've returned to our crazy never-ending real world I plan on many more "sides of ranch" to get me through the day to day. And no, I'm not talking about Hidden Valley, I'm hoping instead for a side of quiet and cellphone silence to step back and realize what my body wants versus what it needs.
Here's to wishing you all the very merriest and berry-est day!
XOXO,
A