As its the week of my engagement party and almost exactly a year before I get married (gosh that's insane to say out loud – and yes I type these and then read them aloud), I thought it'd be a good time to "weigh in".
And no, I'm not talking about on the scale, as I've already done that today. I'm talking about the bigger picture.
I was cuddled up in bed last night, watching my step counter spinning around in excitement over making my daily "goal" (brilliant addition on Misfit's part), and thought, WOW, I can't believe I did it. I someway, somehow turned my out-of-control, constantly climbing weight "off", and then flipped it to go back down the other way.
I no longer fear the scale (as much, we're still not best friends), and even more importantly, no longer fear my closet.
My current weight is only seven pounds higher than it was at my college graduation, and I'm pretty sure my USC newly-graduated self would have told me "BRAVO" girl, but time to "FIGHT ON".
So that's just what I'm going to do. I know I'm still far far away from my "ideal" and there are a lot more numbers I'm excited to re-vist and see, but for now, I want to take a moment and say thank you.
Thank you to myself, my mind, my body and whatever button finally decided to push "re-start" six months ago.
Last week at the gym my trainer tried a little self-applause moment on me. I've recently been promoted to the high step step-up (which is hard enough as is) but he thought he'd try handing me a twenty-pound weight as a "you could never have done this before".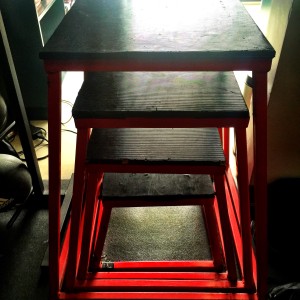 He was completely right. It was ridiculously hard (if not completely impossible).
I cannot believe I used to carry around that weight not just in the gym, but everywhere, and for so long too. Walking, talking, working, cooking and cleaning, you name it, that twenty pound weight was right there with me. And it was not a removable hand weight like I was dealing with here; it was an un-attachable part of my body. Semi-permanent so to say.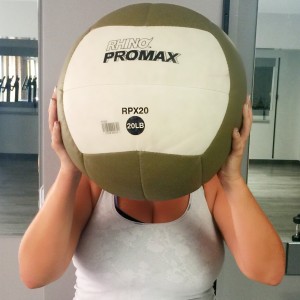 I wasn't sure if I should laugh or cry, and thought right away, I can't wait to re-visit this "step" once I'm down twenty more!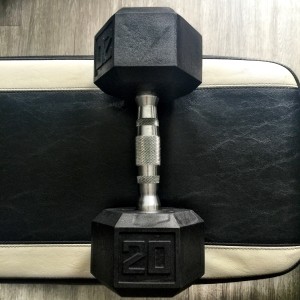 What will that feel like? What will it look like?
I'm guessing there will be PLENTY of happy tears, likely uncontrollable at that point but well-earned and much-deserved.
And the best part of all this imagining may be that I can totally, 100%, picture it coming true. It CAN and WILL happen before I say, I DO. I'm just sure of it.
If you, or anyone else you know, are on a "slim"ilar journey, I'm begging you to try this trick. Pick up however much weight you've lost and see just how much easier life is without it.
I promise you it will be the best, calorie-free, prize you can possibly give yourself.
Now for attempting to un-"treat" myself from a mini Halloween night splurge (whoops – it's okay I forgive myself) so that I can fit into engagement party dress (attempt #11).
XOXO,
Alex