Working out is generally a chore, with a gold star reward that only raises your "allowance" for daily calories.
That is, if you're lucky, and stay with the workout for more than 15 minutes.
My past history of receiving said gold stars and voluntarily participating in fitness-focused activities does not make for a very full "gold star chart". Since my dearest new left-hand best friend has joined my life, though, I've been getting my priorities straight and my butt finally into a gym.
Gyms are really a completely bewildering world to enter into. Everyone is abnormally beautiful, perfectly in shape, and highly intimidating. And the classes? Forget about it. The students are as in shape as the teachers — especially in L.A. where we're overloaded with actors, models, athletes, and more.
All very pretty people.
Intimidating is an understatement, so I thought I'd warm up with some one-on-one time.
I must admit I've been through several personal trainers in my life who just didn't get it. Some were fabulous, but we'd gossip 99% of the time (ideal until you haven't lost an inch), while others acted as though I'd been drafted to go to war. I can only channel my inner Mulan for so long, and decidedly do not want to "be" or look "like a man" after my workouts.
The combination of positivity, cheerleading and making sure you don't cheat or think about cheating is a tuffy, but some way, somehow I've met my match.
Drumroll please! Let me introduce to you Shad Swinehart.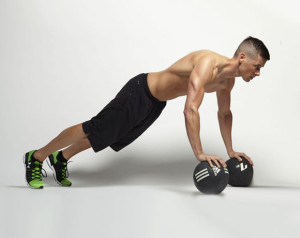 Shad and I have been cranking it lately at Bionic Body gym in Hermosa Beach, crunching, pushing, pulling, running, boxing, squatting, sweating and planking every week.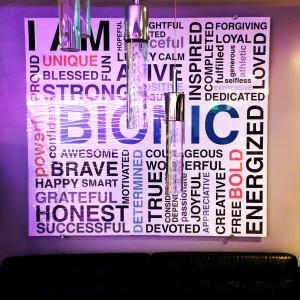 In each session we take it up a notch, but, magically, I keep going back for more!
I know lots of people may think that personal training is expensive, which it absolutely is, but I've made it a budget priority.
For all those who aren't signing up anytime soon, I thought I'd share some of Shad and my go-to's that you can easily join with me and do from the comfort of your own home!
Band Row. You can buy the "Bionic Body" bands online OR loop a standard workout band to your door. For the row face the door and pull the band back towards you, alternating arms pulling in. The farther away you go, the harder it will be!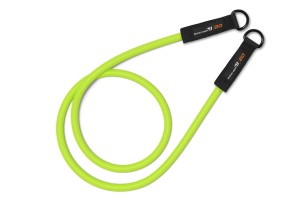 2. Band Push. With the push go on the other side of the band (same band) with your back towards the door. Put one foot in front of the other and, as the name would say, "push" the band out in front of you.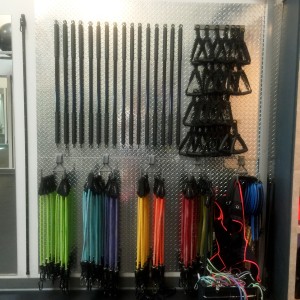 3. Block Lunge. Keep yourself accountable by putting a yoga block, or something similar, underneath your back leg. Every time you lunge make sure to tap the block!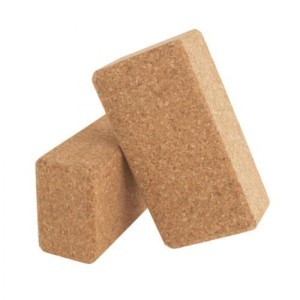 4. Walk-Outs. These are brutal but, just as it sounds, all you're really doing is "walking out". Keep your feet planted in the same position and walk your hands out into a plank position. Then, walk back up to standing and repeat 15 to 20 times per rep.
5. Ladders. And nope! You don't need an actual ladder or even a gym ladder at that. Draw one on the sidewalk (think hop scotch) and time yourself moving your feet back and fourth between the squares.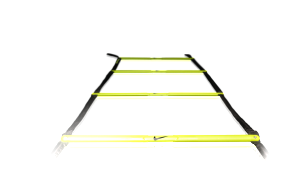 Enjoy the sweat sesh, let me know how it goes! For now I'm off to stretch my sore little (or not so little but on the right track) self.
With slightly stronger legs, arms and tummy, XO,
Alex