Spandex, check ✓
Obscenely flamboyant cycle shirt check, check ✓✓
Polarized Polaroids, gloves, helmet, bike bag, bell, odometer, raincoat, re-useable water bottle, check, check, check, check & check! ✓✓✓✓✓✓
It's all about looking the part (okay, at least half about it) when traveling with a group on any sort of trip — especially if the trip involves anything to do with athleticism.
Biking in Berlin with Butterfield and Robinson is no exception.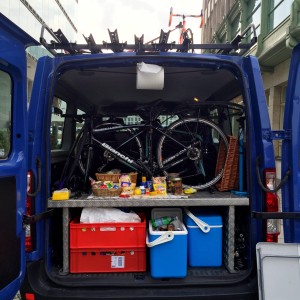 Guten tag from Germany!!
I'm currently halfway through my week of riding, and although I may not be qualifying for the Tour de France (or "tour de" anything) anytime soon, I feel like I've certainly earned some Schnapps and streusel by now.
The rest of the group? Trained for a triathlon. They came equally as prepared as me, except have actually biked more than twice in the past two years.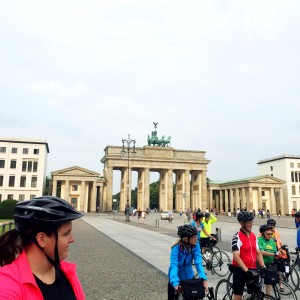 Whoops. C+ on physical cycling preparation.
The most important thing though, beyond proper form for an uphill pedal, is that my suitcase packing was completely "in gear" – and point!
This trip has been wunderbar! Using a bicycle as transport is nothing short of genius. We've discovered the German countryside in the least touristy-way possible while fully immersing ourselves in the culture. And, key for me, it burns calories!!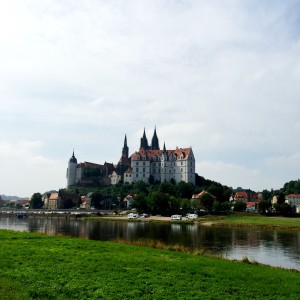 Our trusty guides wake us up with a pot of tea, mini soft pretzel (talk about yum) and new directions every morning *think scavenger hunt i.e. "turn left in 1.5km next to the golden deer in front of the windmill"*.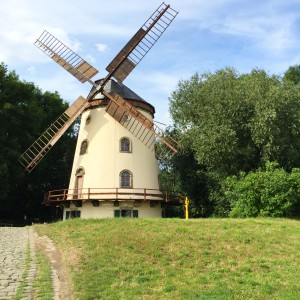 We then bike through the early afternoon, stopping at "must sees" along the way, until we meet for an ever themed lunch, try to digest it, and then hop on those oh so very uncomfortable bike seats once again. The afternoon ride brings us right to that night's new hotel where our luggage is patiently awaiting our arrivals in our rooms.
As are hot showers!!
<<5 star treatment for sure>>
Dinners are another splurge, always some sort of local delicacy …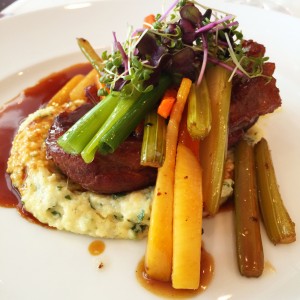 … and then gute nachts could not come sooner as we sink into our beds dreaming about the adventures that lie ahead the next day.
There's never a moment of boredom, repeat, or typical vacation rising-scale worry.
As a bride-to-be I'm loving these mom, sister moments, talking about wedding planning while pedal pushing, and staying on track of my weight decline for my soon-to-be first fitting.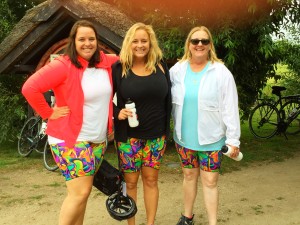 While "switching gears" my key take aways have been:
Family trips are so important.
Discovering the world actively is absolutely unbeatable. A bus or bumming on the beach is wonderful but can only show you so much!
If you look the part you feel the part! It's so very important in just about every situation in life.
For now I'm carpe diem-ing, or as they would say here "nutze den tag"-ing, avoiding wipeouts and desperately hoping to stumble upon Hansel and Gretele's house along the way.
Auf wiedersehen!
Xoxo,
Alex