Bahamas; noun. Synonyms: Turquoise waters, fried conch and rum infusions. Yes that combination definitely cannot be beat, but sadly for me it had to be revised a bit.
During my family "Bahamian Rhapsody" last week I chose to focus on syn. #1.
As Queen would say, "Is this the real life, is this just fantasy?".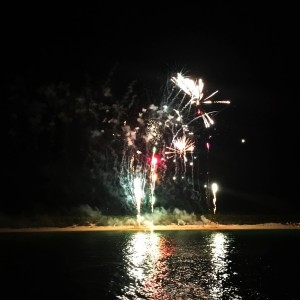 The waters were way too clear not to be taken advantage of. PLUS, we had a true treasure box of toys on our boat: jet skis, scuba tanks, sea bobs, snorkels, and an impossibly steep water slide were just some of the presented possibilities.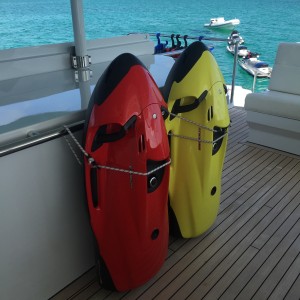 All were workouts, of course not in any traditional sense, but try gripping onto a jet ski for a wave filled hour of riding and then tell me your thighs and biceps aren't crying the next day.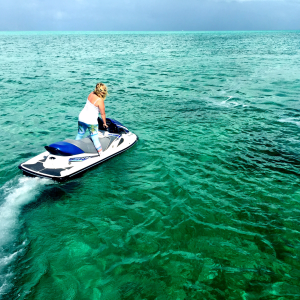 The slide was conveniently located on the top floor which meant every time you went down it you had to sprint to the boat and then beat the person behind you back up the stairs. This action was repeated 10-15x/day.
That being said, I was not perfect. Traveling with my fourteen-year-old brother brings PB&Js, chicken fingers, Oreo milkshakes and, my ultimate demise, French fries to the table all too often.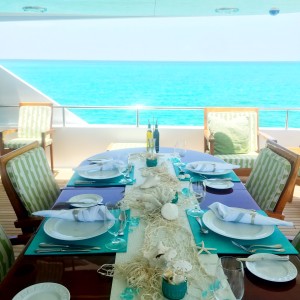 I decided I wouldn't restrict myself entirely, but instead made sure that these splurges were "worth it".
*Somehow (even if only surrounded by your own bloodline) waking up and knowing you're about to be in a swimsuit, and photographed in a swimsuit at that, is a diet creator in itself. That being said never ever let a swimsuit hold you back. When in doubt, wear a one-piece!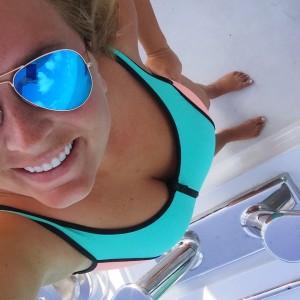 My sister, who is joining me on the "wed shed" train, and I assumed by the end of the trip our weight would have stayed where it started. A simple mathematical equation of scuba dives minus a glass of red wine and several cheese platters would someway, somehow even out.
To our great surprise though we both came home to friendly scales, mine gloating a minus two and hers four!
It just goes to show, there's something to say about spending time with those you love, not worrying and instead enjoying.
Of course getting too comfortable in the, "Oh I'm just enjoying!" mentality is a recipe for dietary disaster, but in small doses, such as this, it works out in your favor.
I swear this process is half about positivity and good energy and the other about actually changing food intake and exercise.
The combination of the two will be my success. But for now I'm getting a reality check that I am no longer able to wake up and start swimming with Sebastian, Flounder and Ariel every single day.
With a new tan and two less pounds on me, XOXO,
Alex