Everyone says that exercise is "helpful" but diet is, unfortunately, the "must change" habit for any true weight loss-er.
Notice I didn't call us weight lose-ers.
I'm all for a bit of cardio and sweat, but somehow removing my pinot noir and caviar (no, I'm not just quoting "Unbreakable Kimmy Schmidt" – those truly are my two favorite things in the whole entire world) seems a bit extreme.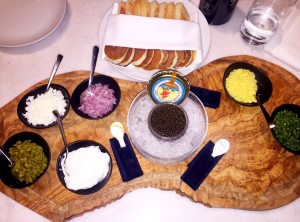 Over the course of this "journey" I'll be very honest about what works for me, and what doesn't. I'm not about to cut things out entirely, but I do agree that a bit of reduction and limitation is necessary to get me to my goal "me".
First things first … I need to learn how to start the oven, cook anything other than scrambled eggs (I'm famous for either drastically pink and undercooked or a crispy and charred protein), and pay more attention to what's going in my grocery cart and pantry.
How to begin?
For me, it's "Plated". Plated.com (no I'm not sponsored, although wouldn't that be a dream?!) has everything a new healthy chef could possibly need. It truly turns the novice into a pro … every meal is very instagram-able.
I realize there are many competitors out there such as "Chef'd" and "Blue Apron", which also seem great, but they just aren't quite the fit for me.
"Plated" is healthy, calorie conscious and delish all at the same time.
All you have to do is simply log onto their site, pick what you'd like to eat and then they send you a box of farm fresh ingredients chilled right to your front door.
Which reminds me … I have one sitting outside right now, whoops!
From there you get a very easily decipherable recipe, chopping and cooking directions, and step-by-step picture follow alongs (genius).
Here are some meals I've made of recent. My favorite? Buffalo chicken pizza. Yes, I promise its diet friendly!!
Sadly I'm avoiding my glass of red with them, but for the meantime seem to be doing a.ok without it. I'll cover drinks soon, I promise!
But for now, kisses hugs and healthy carbs! Comment with any questions!
XOXO,
Alex